UPCOMING EVENTS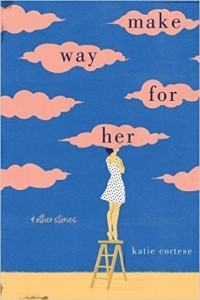 DECEMBER, 2017: AHHH! I'm over the moon to share the cover for my soon-to-be-published short story collection, Make Way for Her and Other Stories, soon to be out from the University Press of Kentucky! The launch date is February 22nd, 2018, and it will be the second work of fiction in their New Poetry & Prose Series. The first book of stories in the series, Rion Amilcar Scott's Insurrections, will be a hard act to follow as it won last year's PEN/Bingham Prize for Debut Fiction (congrats, Rion!), but I'm honored to have had my work chosen, and to have had the opportunity to work with Lisa Williams, editor extraordinaire. More as things develop and reviews come in!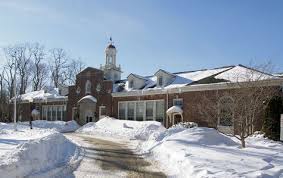 DECEMBER 28, 2017: Upcoming Reading, 7 p.m. at the Jonathan Bourne Public Library on Thursday, December 28th! I'm so thrilled to be returning to the Bourne Library to read from my forthcoming collection, Make Way for Her and Other Stories. Thanks very much to Diane Ranney for the invitation. I hope it's not quite as snowy then as it is in this picture, but I plan to read a story set in Florida, so hopefully that will warm things up regardless!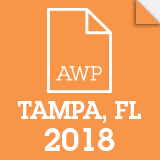 MARCH 10, 2018: Moderating AWP 2018 Panel: First Comes Love, Then Comes Marriage: How, When, and Why Short Stories Become Novels (9 a.m., second floor of the Marriott Waterside in Grand Salon 10). If you're in Tampa for AWP 2018, please bookmark this panel! I'll be moderating the conversation between Chigoie Obioma, author of The Fishermen, M. Evelina Galang, author of Her Wild American Self, One Tribe, and others, and Julianna Baggott, author of the Pure Trilogy, and more.

MARCH 29, 2018: This one is still in the works, but I'm set to participate in an alumni reading at Arizona State University in the spring! More information as I have it…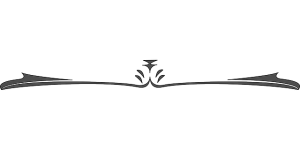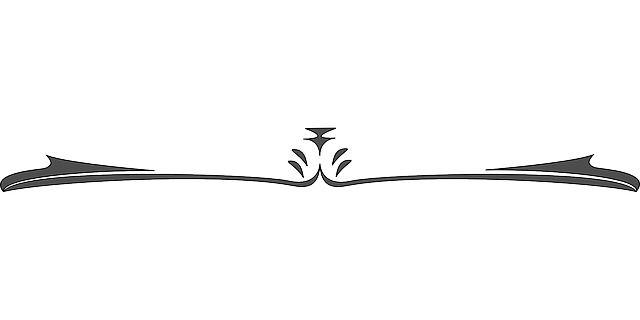 NEWS

FEBRUARY, 2017: I was thrilled to moderate two panels for the Association of Writers and Writing Programs Conference in Washington, D.C. Here's a description of the events with endless thanks for the brilliant panelists who drew big crowds and captivated the rooms:
The Personal (Essay) Is Political: Nonfiction as an Agent of Social Change (Eric Sasson, Jaquira Díaz, Gabrielle Bellot, Matthew Salesses, and Katie Cortese): Online nonfiction venues such as Salon, Slate, and The Atlantic, among others, invite writers to respond to world events through the lens of personal experience while also allowing works to be shared virally via social media. The best of these spur public conversations about issues as pressing as police brutality, rape culture, LGBTQ rights, and more. This panel will explore the various roles of the personal essay in contemporary culture, and discuss how words effect change on the world.
The G Word: Writing and Teaching Genre in a Changing Literary Landscape (Matt Bell, Porochista Khakpour, Art Taylor, Idra Novey, and Katie Cortese): Historically, creative writing workshops shunned so-called genre fiction in favor of literary realism. Today's college- and graduate-level writing students, though, were raised on graphic literature, flash fiction, hybridity, and novelistic television shows featuring stellar dialogue and world-building, and often want to challenge the constraints of conventional, realistic fiction. The writers and teachers on this panel will discuss how they treat genre in the classroom, and in their own work.

AUGUST, 2016: I had a blast reading from Girl Power and Other Short-Short Stories at the Jonathan Bourne Public Library in Bourne, Massachusetts (my hometown library!), as part of their Adult Summer Reading Program ("Exercise Your Mind: Read!"). It was wonderful to see some familiar faces there! Thanks so much to Diane Ranney for inviting me to read.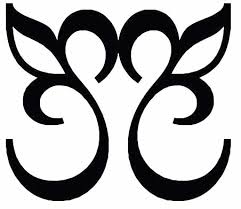 JULY, 2016 – Best Dressed in Sundress Publications's "The Wardrobe" Feature: In addition to being an excellent publishing collective and the hosting organization for the annual Best of the Net online anthology, Sundress Publication also runs a feature on their blog called The Wardrobe where books by female, female-identified, and genderqueer authors are highlighted and a selection of their work is reprinted. I'm honored that Girl Power and Other Short-Short Stories appeared there during the week of July 25th! You can learn more about The Wardrobe here, and you can check out the feature here.

MAY, 2016 – Balcones Prize Finalist: Girl Power and Other Short-Short Stories was named a finalist for the 2015 Balcones Prize hosted by Austin Community College's Creative Writing Program! It's an honor to have been listed among the other finalists, and many congratulations to the winner of the prize, Margaret Malone, who's short story collection, People Like You, was published by Atelier26 Books. Learn more about the prize and read the full list of finalists here.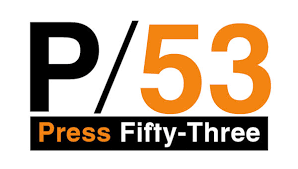 MARCH, 2016 – Press 53 Short Fiction Award Finalist: I'm thrilled that my collection of short stories was named one of nine finalists for 2016's Short Fiction Award hosted by Press 53. Many thanks to Kevin Morgan Watson, the press's publisher and the final judge for this competition, and many congratulations to the other finalists as well as the winner, Dennis McFadden and his forthcoming collection, Jimtown Road! To check out the full list of finalists and read Watson's praise for the winning manuscript, visit Press 53 here.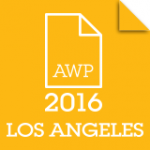 MARCH 30 – APRIL 2, 2016- Association of Writers & Writing Programs Conference – Los Angeles: I was recently able to attend the 2016 AWP Conference in Los Angeles, a city I visited for the first time. Activities included womanning the Iron Horse Literary Review booth for a few hours and moderating a panel on YA literature ["Sex, Drugs, Violence (and Rock n' Roll): Exploring the Boundaries of Young Adult Lit"] featuring authors Nova Ren Suma and Bill Konigsberg, editor Jordan Hamessley, and agent Taylor Haggerty. I was also able to read at the event listed below!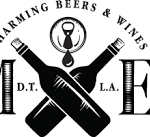 MARCH 31, 2016- ELJ Publications and Orange Monkey Publishing Reading – Los Angeles: The most recent stop on the Girl Power and Other Short-Short Stories book tour led me to the Ham and Eggs Tavern in Los Angeles where I read with seven other ELJ authors and four authors from the California-based Orange Monkey Press. The reading was free and open to the public and took place at 433 W 8th St, Los Angeles, CA 90014 from 5-7 p.m. on Thursday, March 31st.

FEBRUARY, 2016 – Saw Palm: Florida Literature and Art: Many thanks go out to Colleen Kolba, the fiction editor at Saw Palm, for posting a generous and flattering review of  Girl Power and Other Short-Short Stories. Here's a little snippet: "Cortese effortlessly reflects the way women have unique lives and personalities, but can still share and appreciate the experiences of other women as a collective story. Girl Power is a triumph of the short-short form…" To read the full review, click here, and again, many thanks to Colleen!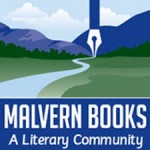 JANUARY 9, 2016 – 7:00 p.m. – Malvern Books – Austin, TX – Free and Open to the Public: I was thrilled to be able to read at Malvern Books in January to celebrate the launch of the new Rose Metal Press anthology Family Resemblance: An Anthology and Exploration of 8 Hybrid Literary Genres alongside Editor Marcela Sulak and contributors Joy Ladin and Julio Ortega. The reading took place during the annual Modern Language Association conference, so it was great to see a few people in town for the conference stop by (613 W. 29th St., Austin, Texas)!

DECEMBER 6, 2015 – Fiction Southeast: Thanks to the wonderful Mark L. Keats for asking me such smart questions, and to Fiction Southeast and its founder, Chris Tusa, for posting a new interview there about Girl Power and Other Short-Short Stories and flash fiction in general! I was so pleased to talk about the book. Many thanks too to the brilliant Misha Rai for conducting an interview that's accessible over at The Southeast Review Online. I feel very lucky to have such staunch supporters out there, and am honored they featured these conversations!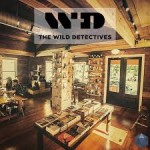 DECEMBER 1, 2015 – 7:00 p.m. – The Wild Detectives – Dallas, TX – Free and Open to the Public: I'm had a wonderful time reading at The Wild Detectives in December alongside the wonderful poet Kathleen Winter, author of Nostalgia for the Criminal Past (Elixir Press, 2012). Anyone in the Dallas area, should try to stop by as it's a gorgeous store and Carlos, the owner, is on the forefront of the literary scene there. I'm grateful to him for hosting Girl Power's first road trip (314 W Eighth St, Dallas, TX)!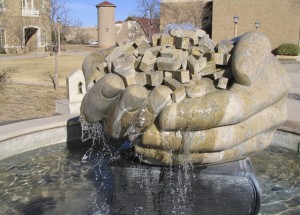 SEPTEMBER 24 – 7:30 p.m. – Texas Tech University – Lubbock, TX – English Building, Room 001: My first official reading from Girl Power and Other Short-Short Stories (ELJ Publications) took place in the basement of the English Building at Texas Tech at the end of September! The books is a collection of flash fiction featuring all-female protagonists, and many of the stories have appeared in such journals as Smokelong Quarterly, BOOTH, Word Riot, and elsewhere. There was a great crowd and I sold out of books, so many thanks, Lubbock and Texas Tech, for helping to welcome the book into the world!

Updated July 27, 2015: It's nice to get some good news in the sleepy summer months, and I was lucky enough to have a little come my way a few weeks ago. My short story collection, Love Each Other or Die Trying—Stories, was named one of 11 finalists in the Autumn House Press Fiction Prize contest. It will be sent along with the ten other hopefuls to this year's judge, Sharon Dilworth. Many thanks to the preliminary readers, and good luck to the other finalists. I'm looking forward to learning of Ms. Dilworth's decision in September!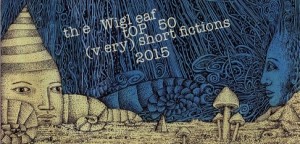 Updated June 25, 2015: I can barely believe it myself, but this year I have one story on the Wigleaf Top 50 longlist ("LETLUVINTRIN," free and available over at Gone Lawn), and, incredibly, one in the Top 50 itself ("The Strong Woman, After Failing Her Massage Therapy Practical Exam" from BOOTH)! Many thanks to the selecting judge, Roxane Gay, and to the series editor Mel Bosworth, and congratulations to all the other wonderful writers on both lists!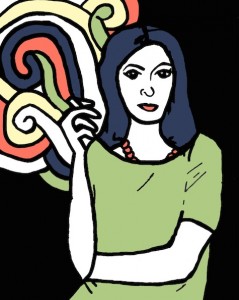 Updated March 27, 2015: Some good news out of left field: One of the flash pieces nominated by Devil's Lake for the Best of the Net series, "Independence Day," was named a finalist! The link to the story is here, and the 2014 anthology is now published here. Congrats to the contributors and all of the other 2014 finalists, and thanks again to Devil's Lake for featuring the story and liking it enough to send it on for recognition!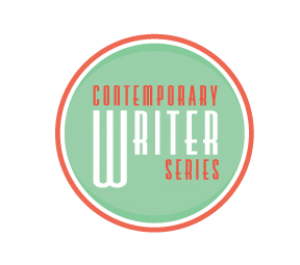 Updated March 15, 2015: Many thanks to the wonderful Dr. Elizabyth Hiscox for inviting me out to gorgeous Gunnison, Colorado to participate in the Contemporary Writer Series at Western State Colorado University. Events include a public reading on Tuesday night (March 16th at 7:30 in the Studio Theater), as well as visits to several creative writing and theater classes. This is the first stop in the Girl Power tour celebrating the launch of my forthcoming collection of short-short stories (Girl Power and Other Short-Short Stories, ELJ Publications, 2015), and as such I'm thrilled to head out west and start spreading the word. Thanks again, Dr. Hiscox, and Colorado, here I come!

Updated January 28, 2015: I'm excited to have this interview up on Kelcey Ervick Parker's blog. It's also cross-posted at Talking Writing as well. Kelcey is one of my favorite writers, so it's truly an honor to have answered these questions for her. I highly recommend both her short story collection (For Sale by Owner), and her novella-in-flash out with Rose Metal Press (Liliane's Balcony: A Novella of Fallingwater). Thanks to Kelcey for thinking of me for this, and I'm enjoying reading all the interviews from other writers in the "How to Become a Writer" Series!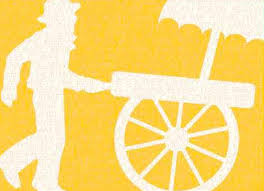 Updated December 9, 2014: I'm over the moon to learn that a story I published in Gulf Coast last year, "Lexa Flying Solo," earned a Special Mention in the 2015 Pushcart Prize anthology! It's overwhelming to see my name in a list that includes such rock stars as Caitlin Horrocks, Todd Kaneko, and Joyce Carol Oates! In other wonderful news, I've amassed a trio of nominations for next year's Pushcart. Thanks to Devil's Lake for putting up "Independence Day" and "The Moon, That Bright Tether," and to Ep;phany for submitting "Welcome to Snow." And best of luck to all the nominees!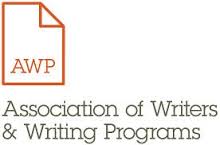 Updated August 8, 2014: I'm thrilled that I'll get to visit another new city in April of 2015 when I fly to Minneapolis to participate in the next AWP Conference! I'll be moderating a panel called "How to Begin After 'The End': Publishing Pros on Turning Your Manuscript into a Book," and if you are working on a novel, memoir, or collection of stories, poems, or essays, then you might want to stop by and let these fine folks help you get your project in tip top shape: Steve Woodward (associate editor, Graywolf Press), Dawn Frederick (agent/founder, Red Sofa Literary), Esther Porter (formerly of Coffee House Press, current freelance editor), and Kate Gale (managing editor, Red Hen Press). Hope to see you there!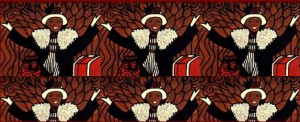 Updated in July and on September 29, 2014: I'm grateful for two nominations for the 2014 Best of the Net anthology this year (Sundress Publications). The good people at Devil's Lake have been kind enough to nominate my short-short story, "Independence Day," and editors at the wonderful Chagrin River Review have forwarded "Lemonade" for consideration. Win or lose, it's wonderful to work with such supportive (and optimistic) editors. Thanks for featuring my work Brittany, Jacques, and Tobin, and for this wonderful news!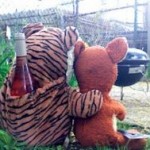 Updated June 12, 2014: So many thanks and good vibes go out to Mr. Bear's Violet Hour Saloon for reading some of my short-short fiction on Boston Free Radio! It's a surprise and an honor to have my words transmitted across the airwaves this way. If you missed it, they live on in the archives too, at http://secretlives.podbean.com/, easily accessible here. While you're there, comb the archives for excellent work by Leesa Cross-Smith, Kathy Fish, Olivia Wolfgang-Smith, and more! Many thanks to Mr. Bear and his tiger friend for all you do!

Updated June 7, 2014: In happy news, my chapbook—Sum of Her Parts and Other Short-Short Stories—was a finalist in CutBank's 2014 Chapbook Contest. Check out the full list of winners and finalists (congrats, John James!) here, and many thanks to the good people at Cutbank Literary Magazine for your consideration!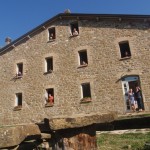 Updated March 18, 2014: While I'm still in the won't-believe-it-until-it-actually-happens stage, it looks like I'll be heading to Italy for a three-week residency at the Arte Studio Ginestrelle in May. Welcoming writers and artists of all kinds (painters, sculptors, textile artists, and more), this residency is located in Mount Subasio National Park, just outside of Assisi, in Umbria. If this trip doesn't jump-start my historical novel (the first part of which opens in Italy before the main protagonist emigrates to the Italian North End of Boston in 1915), then I expect nothing will. Learn more about the Arte Studio Ginestrelle (and perhaps think about applying…) here. Ancestral homeland, here I come!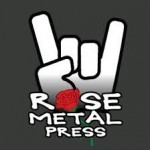 Updated February 8, 2014: I'm thrilled to be named the runner-up of the Rose Metal Press Eighth Annual Short Short Fiction Chapbook Contest! Congratulations to the winner, fellow Florida State writer William Todd Seabrook, who took the prize with his chapbook: The Imagination of Lewis Carroll. That title will be out in the summer of 2014. Click here to read the full list of finalists on their blog, and kudos to everyone whose work is celebrated there!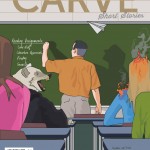 Updated November 14, 2013: I'm grateful to Carve Magazine for nominating my story, "Firebug," for a 2013 Pushcart Prize! Named in honor of Raymond Carver, Carve prides itself on publishing "honest fiction" that "is both concise and generous." A cool feature of the magazine is that in addition to publishing stories and essays in online and print form, Carve is piloting a program called Carve in the Classroom that pairs its extensive archive of stories with lesson plans and supplementary teaching materials to make it easier for teachers to integrate contemporary literary fiction into their curriculum. The full program will launch in January 2014. Click here to read the full list of nominees on their blog, and congratulations to everyone whose work is up for consideration!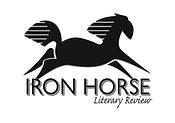 Updated September 14, 2013: I'm thrilled to announce my new position as Fiction Editor for Iron Horse Literary Review. Now publishing six issues a year, the journal was founded in 1999 to bring the literary arts to West Texas, and has a mission of featuring the new work of established writers, highlighting relatively unknown regional writers, and discovering and promoting the up-and-coming literary talents of tomorrow. Watch the journal's website for our themed and open submission periods, and then send in your best! Keep an eye out too for information about our one-night Film Fest featuring video essays, stories, and cina-poetry, an annual spring event. And of course, come visit our table at AWP in Seattle!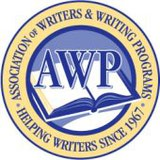 Updated August 3, 2013: Looks like I'll be heading to Seattle in February of 2014! Kudos to Jen Schomburg Kanke for putting together the panel I'll be sitting on along with her, Damien Cowger, Katherine Sullivan, and J.W. Wang. The schedule hasn't been finalized yet, but keep an eye out for Labor of Love: Working with Volunteer Staff to hear the five of us chat about running literary journals powered by volunteers. And after the panel, you can probably find me at the nearest sushi restaurant. Pacific Northwest, here I come!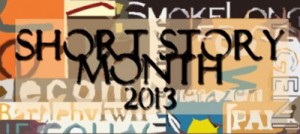 Updated June 4, 2013: Big thanks to Flash Fiction Chronicles for listing "Firebug" among their list of reader's favorite stories in honor of Short Story Month 2013! There are so many great works listed here (161!), both classic and contemporary, and all of them are available online for everyone's easy-access reading pleasure. Thanks to Jodi Paloni, a writer and blogger at Rigamarole, for suggesting the story!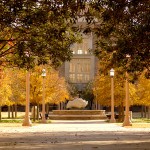 Updated April, 2013: This gorgeous building to the left houses the Departments of English and Philosophy at Texas Tech, and it's also the place where I'll be reading with Curtis Bauer on September 12th, 2013. The author of three works of original poetry (The Real Cause for Your Absence, C&R Press 2013; Spanish Sketchbook, Ediciones En Huida 2013; and Fenceline, BkMk Press 2003), and two works of poetry and prose in translation, Curtis is one of many amazing faculty members at Texas Tech I'm eager to start working alongside this fall.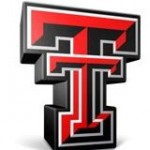 Updated March 4, 2013: I am thrilled to announce that in the fall of 2013 I will take up a position as Assistant Professor in Fiction Writing at Texas Tech University. Robby will be entering the PhD program out there, and both of us can't wait to transition to Lubbock (and all the sunshine, lack of humidity, and Hatch green chile that implies). Florida has been wonderful to us, but it's time to move on, so with many thanks to everyone we love in Tallahassee, Texas here we come!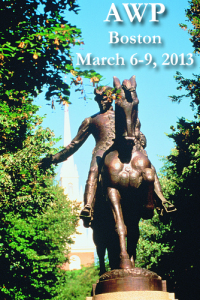 Updated March 1, 2013: AWP 2013 is right around the corner! Not only is it happening in Boston, which pretty much guarantees that I'll get to visit my family, but I'll also be speaking on two panels, and briefly reading offsite. Here's my schedule: "Nothing but the 'Truth': Perspectives on Creative Nonfiction in the Classroom and Beyond," featuring myself, Diane Roberts, Debra Monroe, Robin Hemley, and Michael Martone. :: Thursday, March 7th / 1:30-2:45 p.m. / Room 104, Hynes Convention Center & "Clowns to the Left, Jokers to the Right: Stuck in the Middle of the Story," featuring Q. Lindsey Barrett, Kelcey Parker, W. Todd Kaneko, and me. :: Saturday, March 9th / 3:00-4:15 p.m. / Room 111, Hynes Convention Center & ASU MFA Almuni Reading, featuring Kathleen Winter, Hugh Martin, Dexter Booth, Claire McQuerry, Elizabeth Hiscox, Robby Taylor, Todd Kaneko, Caitlin Horrocks, Matt Frank, Michele Poulos, and myself. :: Thursday, March 7th at 7 p.m. at the Brookline Booksmith, 279 Harvard Street, Brookline, MA; ALSO, I'll be hanging around The Southeast Review's bookfair table (J10) and if I know SER (and I think I do) then there'll be table games, chances to win back issues and subscriptions, new issues for sale, and a bunch of fun freebies (last year we gave out Clementine oranges. Some people said it was the only Vitamin C they'd consumed all week, so stop by the table and let us help you keep scurvy at bay). Hope to see you in Boston!